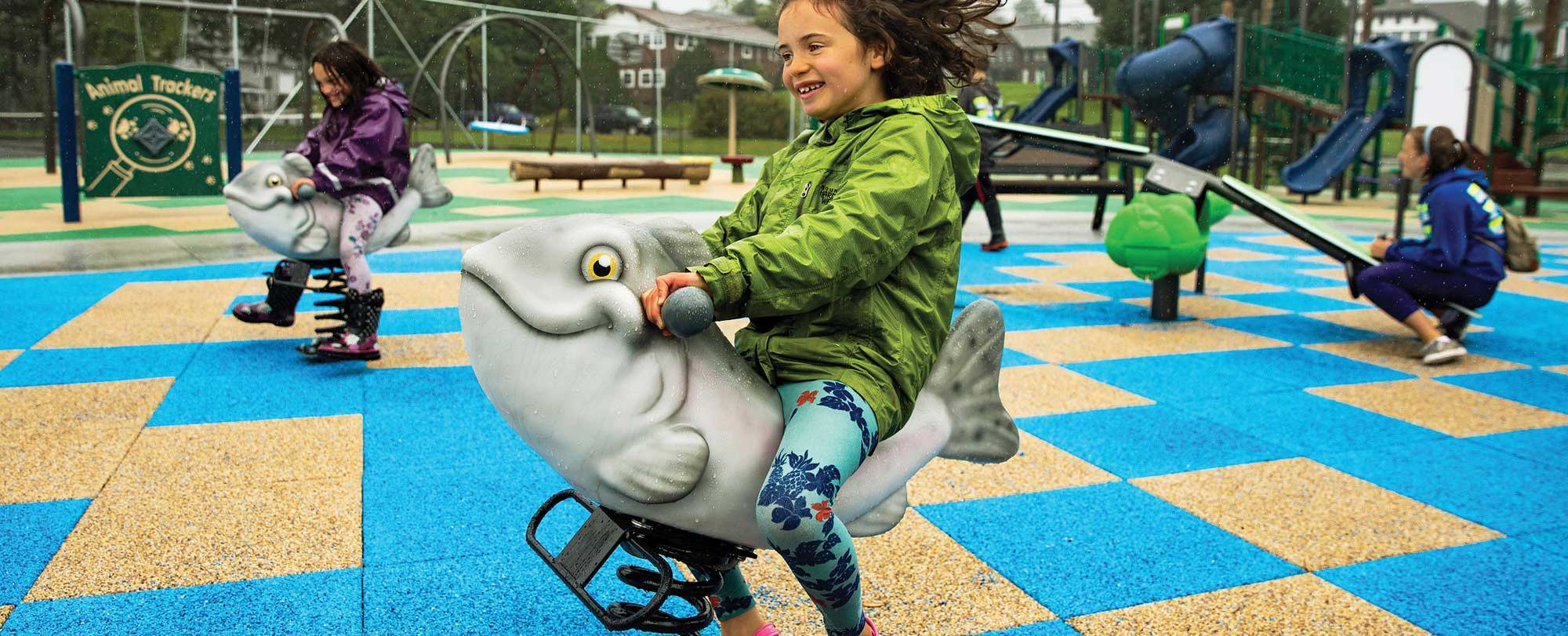 Planning a park and outdoor play space involves making decisions that provide visitors with a variety of options to indulge their need for physical activity. These five pieces of equipment include a few modern twists on old classics. Adding this commercial playground equipment will give kids and their families a fun and exciting experience.
These giant play areas contain multiple features that instantly make them the focal point of every playground. Climbing steps, slides, and tunnels are a few of the most common features that you find on these. You can also look for specialized additions, such as telescopes and spinners that invite kids to play awhile. Since the need for accessible playgrounds continues to grow, be sure to check out structures that have open ramp access and other features that allow kids of all abilities to play.
A park just isn't the same without a swing set, and this classic piece of equipment is a fun way for both children and adults to strengthen their coordination and core muscles. Swing sets are also ideal for use as apartment playground equipment because you can choose from single and double bay styles that fit any sized play space. For an exciting spin on the old classic, try adding an expression swing that lets parents swing face-to-face with their infant or toddler.
Teamwork is the name of the game with these movable riding toys. Seesaws have come a long way since the first metal ones were introduced. Today's seesaws are safer with fully enclosed rubber spring mechanisms that help to control abrupt stops and the maximum height that kids can reach. You'll also find features such as slip-resistant seats and handles that make it harder for kids to fall off once they reach the top.
Climbers are a type of freestanding playground equipment that comes in a variety of different styles to appeal to the people in your community. For example, rock walls are popular additions that introduce kids to what could be a favorite sport as they grow into adults. Geometric climbers with a web of nets inside, encourage kids to try to reach the top while knowing that they are surrounded by soft ropes that allow them to test out their decision-making skills.
When you look for playground equipment for sale, keep an eye out for these fun toys. Our spring riders are available in a variety of fun styles that fit into your playground theme. Try giving kids a place to pretend to race a car with their buddy, or you can enhance a nautical theme with a bouncy whale for kids to ride. There are also toddler size spring riders, and ones big enough for larger kids to enjoy.
When people come to your park, they quickly scan the area to find out what types of equipment are included. By including both large and freestanding pieces of equipment, you give kids plenty of room to spread out and enjoy strengthening their bodies.